Hello and welcome to Class 4! Have a look at some of the things in our lovely classroom.....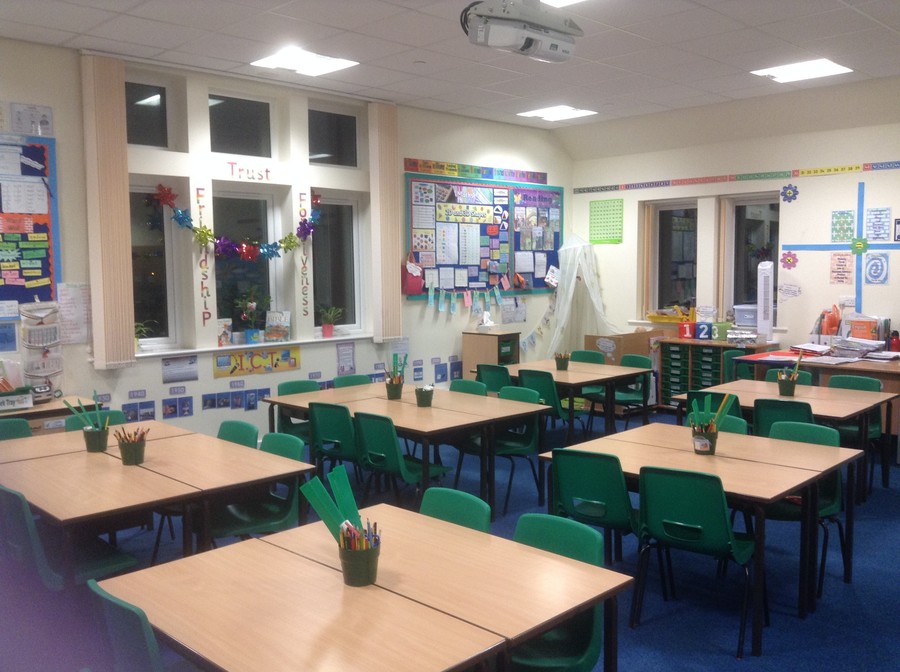 We have a Wow Board in our classroom, if we do something fantastic we can move our name off the green (where we try and keep it!) and onto the Wow Board and we get a round of applause from the class. This board also has our class rules, which we wrote ourselves, and you can also see our Caretaker Awards and our Star of the Week Trophy.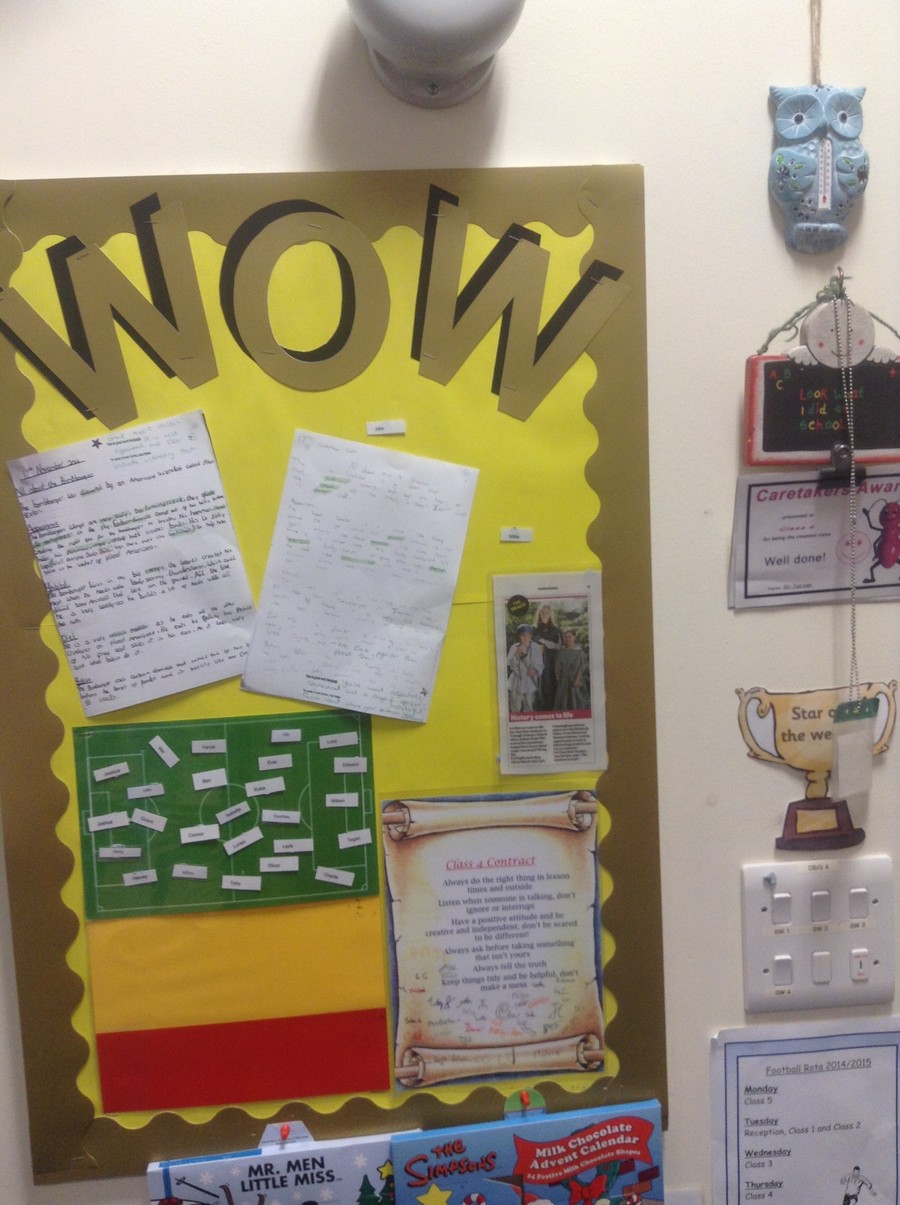 In our classroom we have our Investors in Pupils display. This is a feelings tree, where we come and add a face to our leaf every morning to say how we are feeling that day. We have a class target we are working towards (at the moment it is stopping and listening every time Mrs Barlow jingles the bells), when we have achieved it we can put an owl onto our tree. When we get ten owls on the tree we get a reward. You can also see our birthday board here. All our names are on cupcakes, and when it is our birthday we go on the birthday plate and can get a little present out of Mrs Barlow's special box.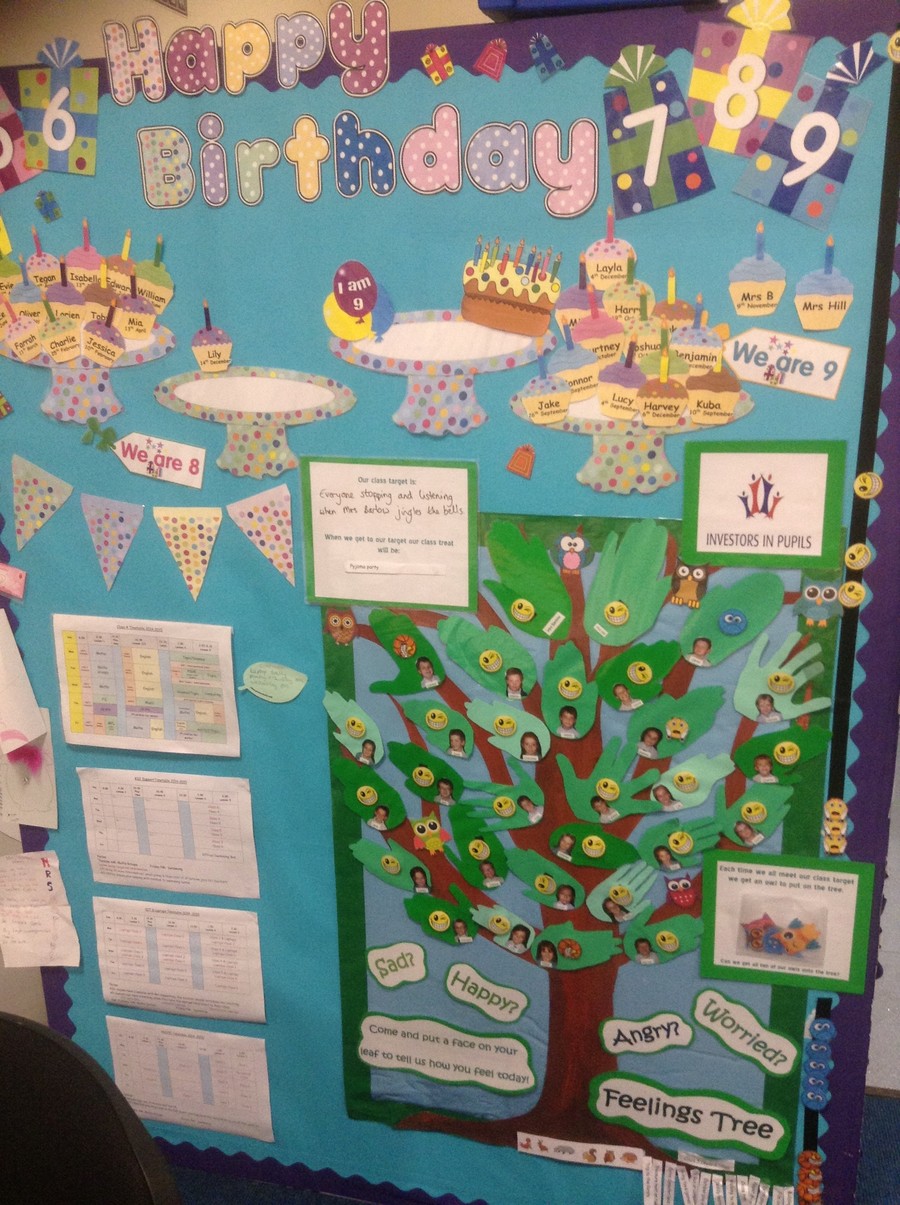 Homework and Other Information: English and Maths homework are both set on a Wednesday, to be in by the following Monday.
Spelling is tested on a Friday. Please make sure P.E. kit and pumps are always in school.
2017-18
We had an exciting start to the year, with our Raiders and Invaders topic, all about the Vikings and the Anglo-Saxons. We had a special day, where we cooked Anglo-Saxon food (bread and beancakes) and tasted it all! Then in the afternoon, we had a workshop with a special visitor who bought lots of artefacts with her. We got to have a really good look at these items and thought about what they were made from, what they were used for, and what they told us about the people from that time.
Our next topic was Hinduism. We found out all about this religion and even made our own Diva Lamps. These are special candle holders used in the festival of Divali. We also thought about the concept of Karma and why this is important to Hindus. We made our own Karma board games based around the idea of snakes and ladders, and invited Year 3 in to play with them once they were finished.
We have continued to develop our community links this year with the help of PCSO George. He arranged for us to have a story telling session at the new community benches, and we really enjoyed this (especially the hot chocolate!). We have also been out planting bulbs in the local area with PCSO George, and even went to decorate the tree in the Triangle community garden so the residents could enjoy it over the Christmas period.