Hello and welcome to Class 4! Have a look at some of the things in our lovely classroom.....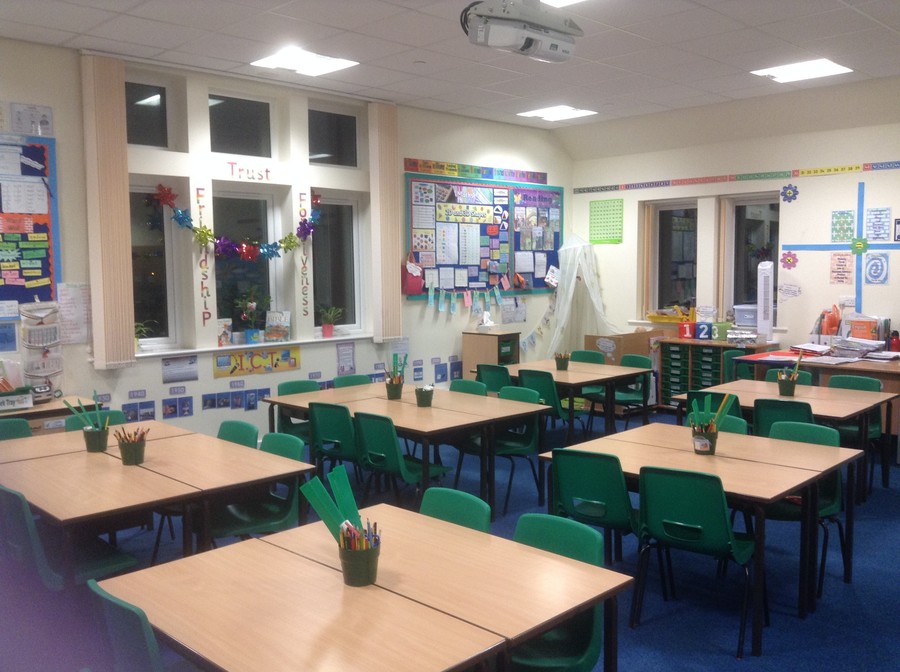 We have a Wow Board in our classroom, if we do something fantastic we can move our name off the green (where we try and keep it!) and onto the Wow Board and we get a round of applause from the class. This board also has our class rules, which we wrote ourselves, and you can also see our Caretaker Awards and our Star of the Week Trophy.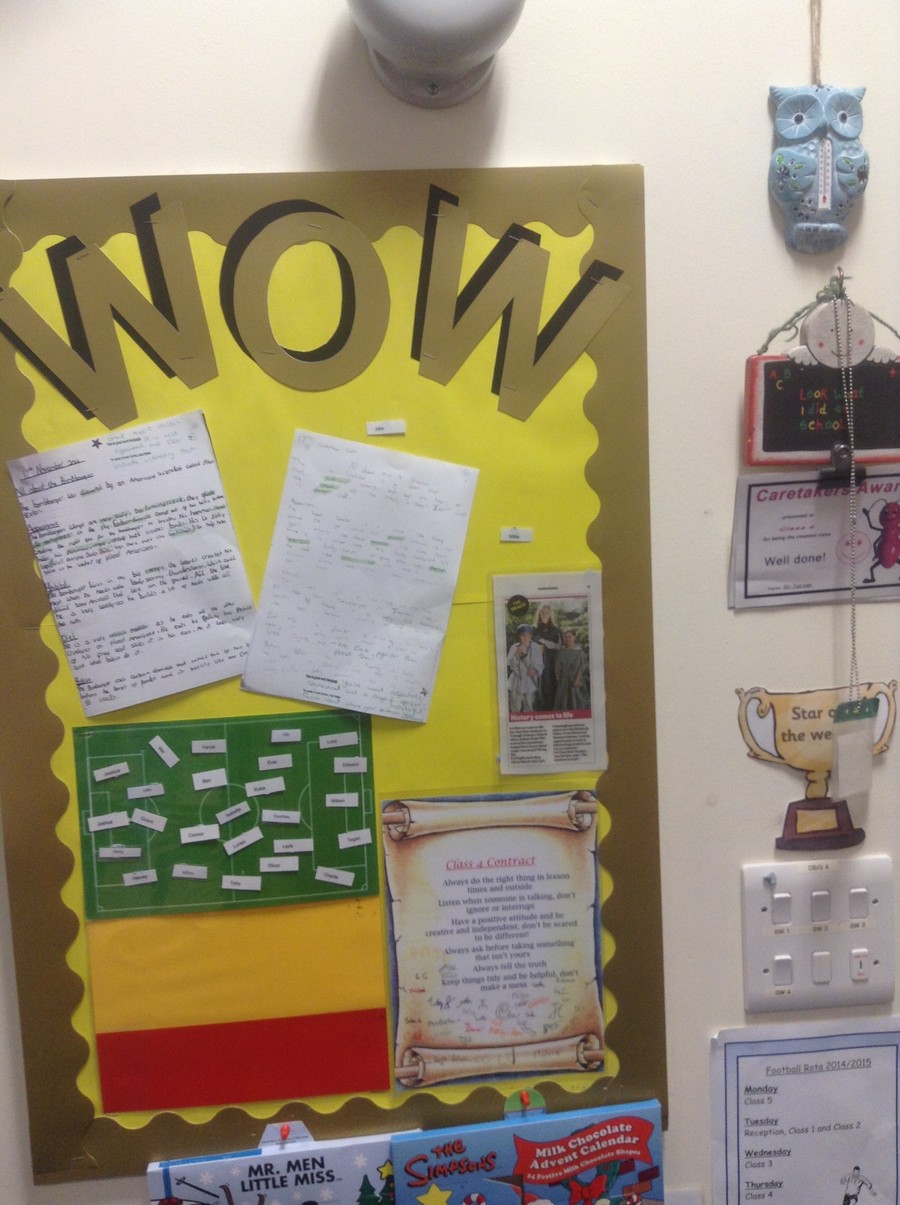 In our classroom we have our Investors in Pupils display. This is a feelings tree, where we come and add a face to our leaf every morning to say how we are feeling that day. We have a class target we are working towards (at the moment it is stopping and listening every time Mrs Barlow jingles the bells), when we have achieved it we can put an owl onto our tree. When we get ten owls on the tree we get a reward. You can also see our birthday board here. All our names are on cupcakes, and when it is our birthday we go on the birthday plate and can get a little present out of Mrs Barlow's special box.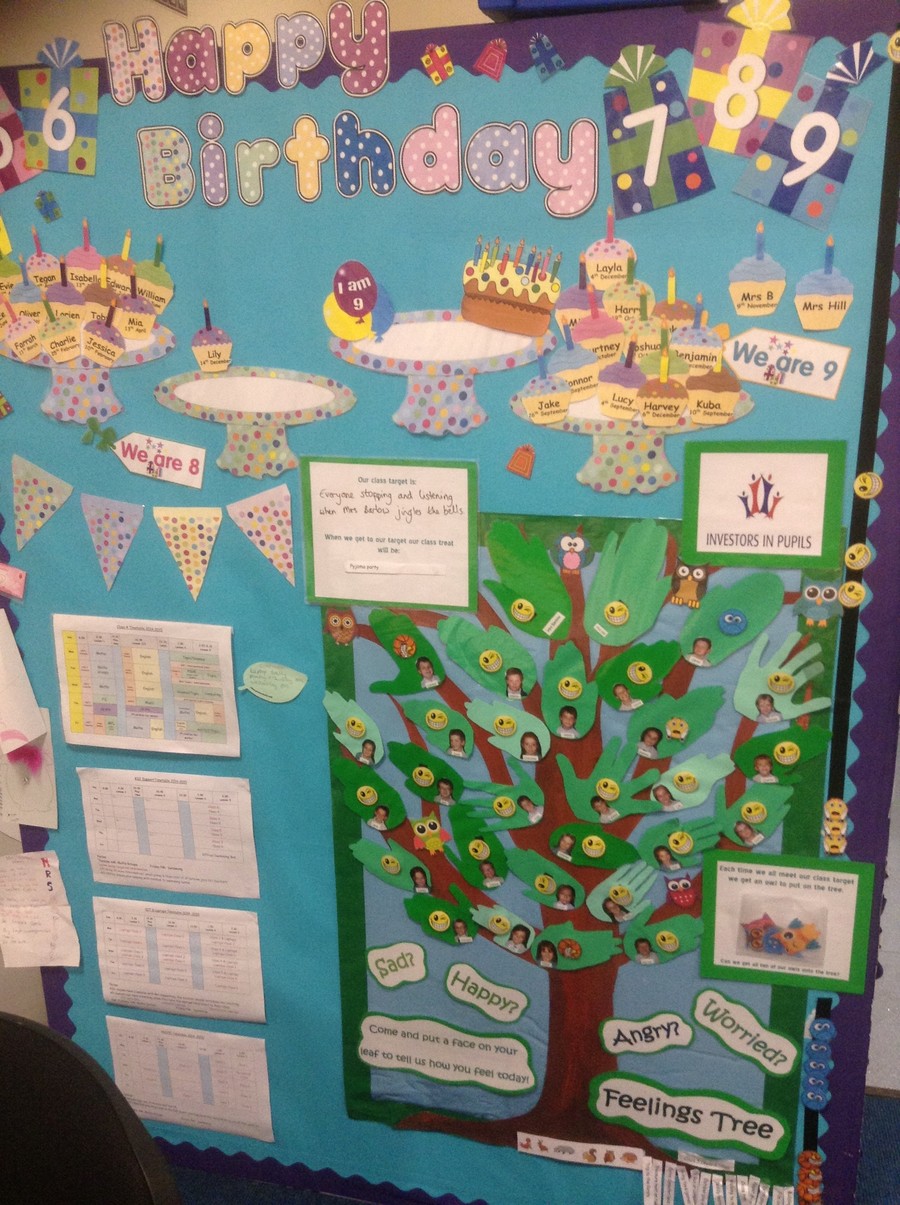 Homework and Other Information: English and Maths homework are both set on a Wednesday, to be in by the following Monday.
Spelling is tested on a Monday. Please make sure P.E. kit and pumps are always in school.
This year, Class 4 are helping our local community by assisting the Community Wardens, Zoe and Simon. We are Junior Wardens, and so far we have had some first aid advice from a fireman, done a local audit, been out picking litter from Triangle (and got given a box of chocolates from a grateful resident for our efforts!) and planted bulbs in the community garden.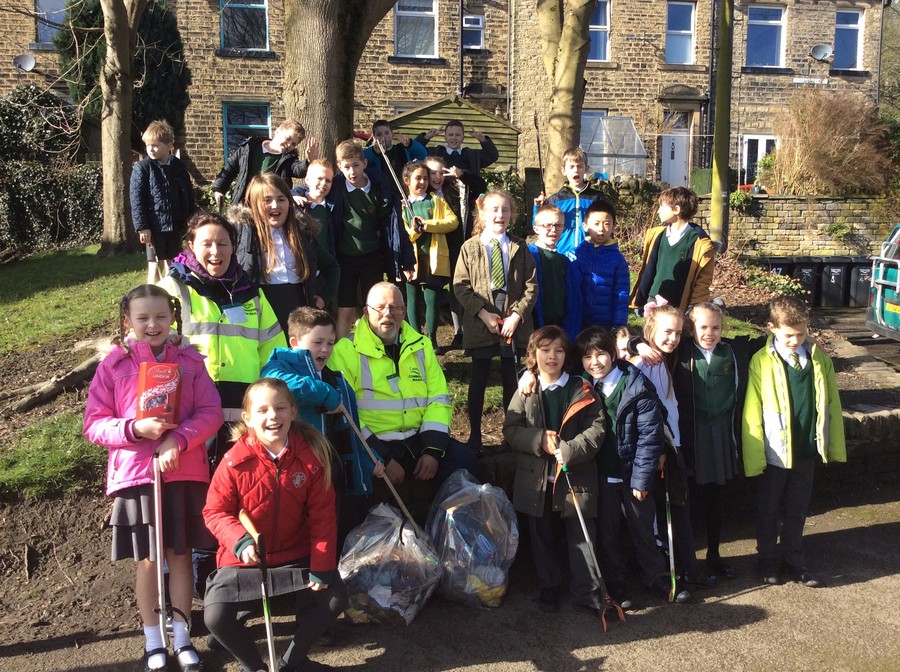 We went on an exciting trip to Bradford Media Museum, where we took part in a workshop making Sound Catchers.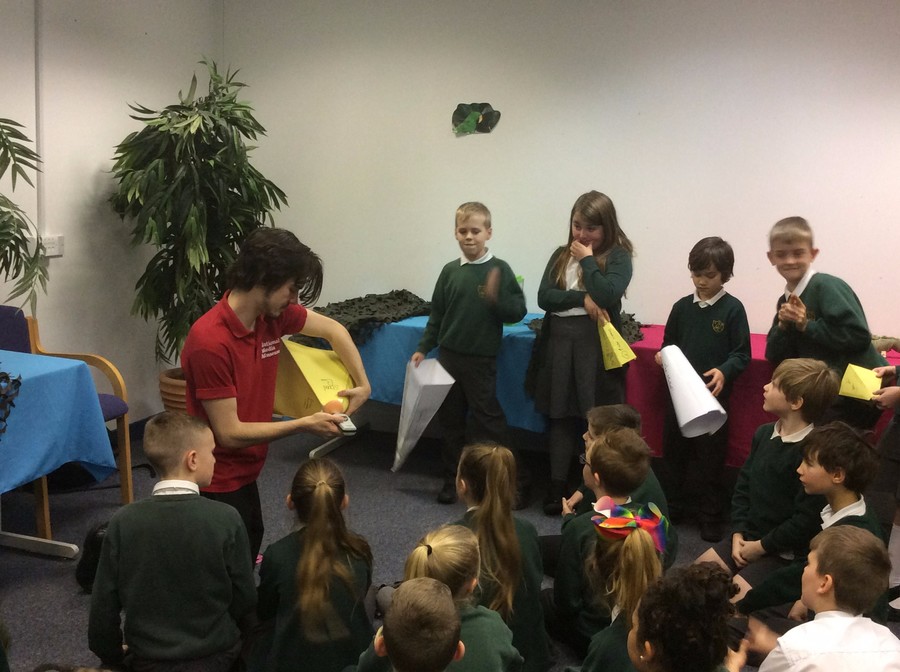 Check out our Green Screen images! We used these to help us describe portals and travelling through them in our writing.