Welcome to Reception Class. In Reception we learn through play and exploring the world around us.
We try to ensure the interests of the children are followed as much as possible and this is reflected in our provision. In the Water area there has been a lot of interest in making bubbles. The area has been enhanced with lots of different tools and materials for them to explore. Cardboard, plastic, and fabric have also been added to meet the interest of making boats.
In the sand area there has been lots of discussion on comparing weights and sizes. The children have been intrigued by the old weighing scale, added to extend these interests.
We work very hard learning to read and write in reception. We celebrate our determination and efforts with a Writer of the Week.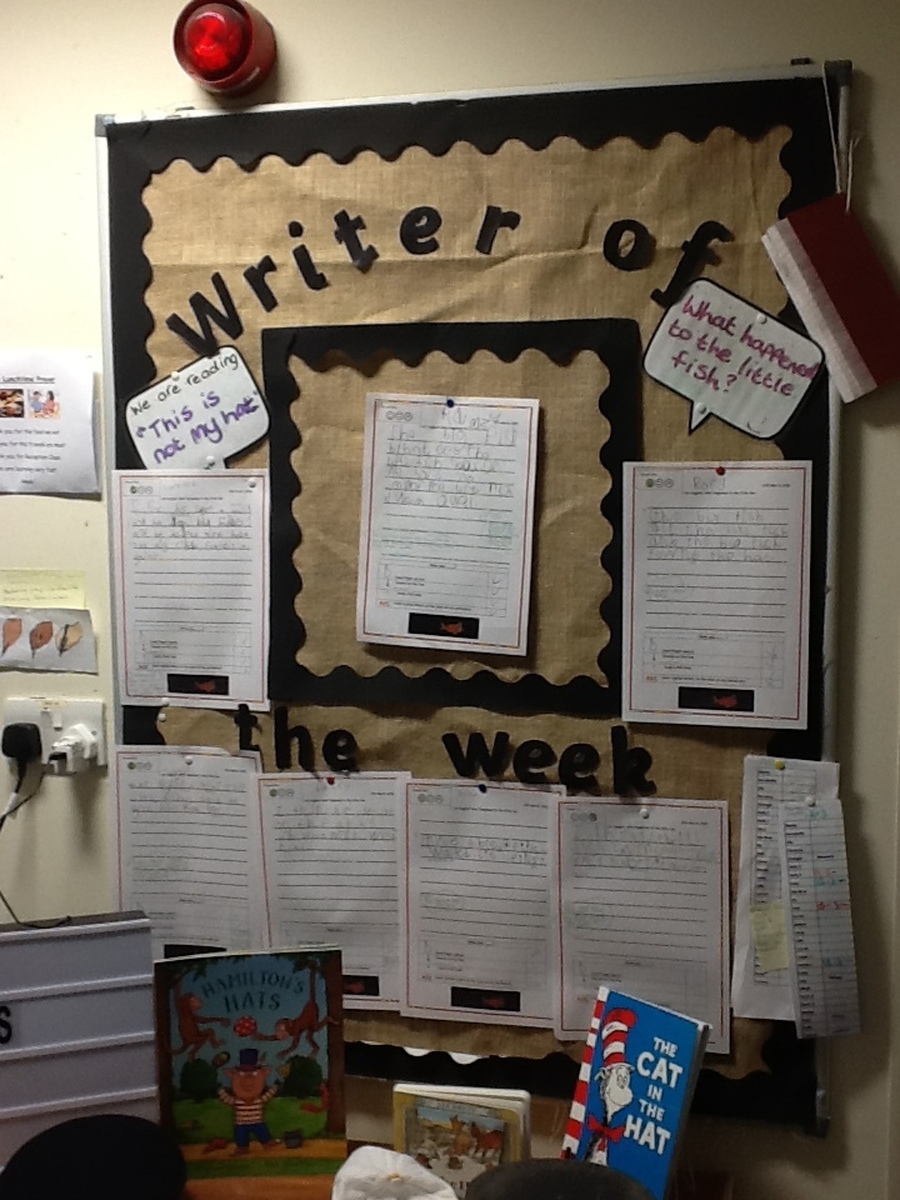 To help us with our reading and writing we work very hard to learn Rainbow Words. We work through the clouds, getting a certificate and a treat for each colour they successfully complete. We try very hard to get to the pot of gold.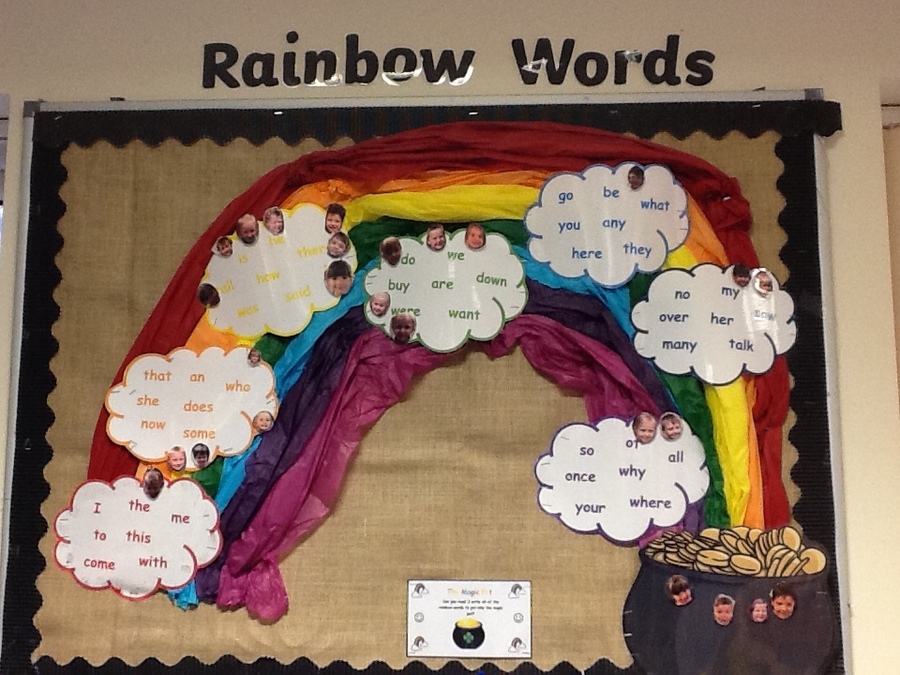 Birthdays are VERY important to us in Reception Class. We get to wear a silly hat on our birthday and we receive a birthday balloon.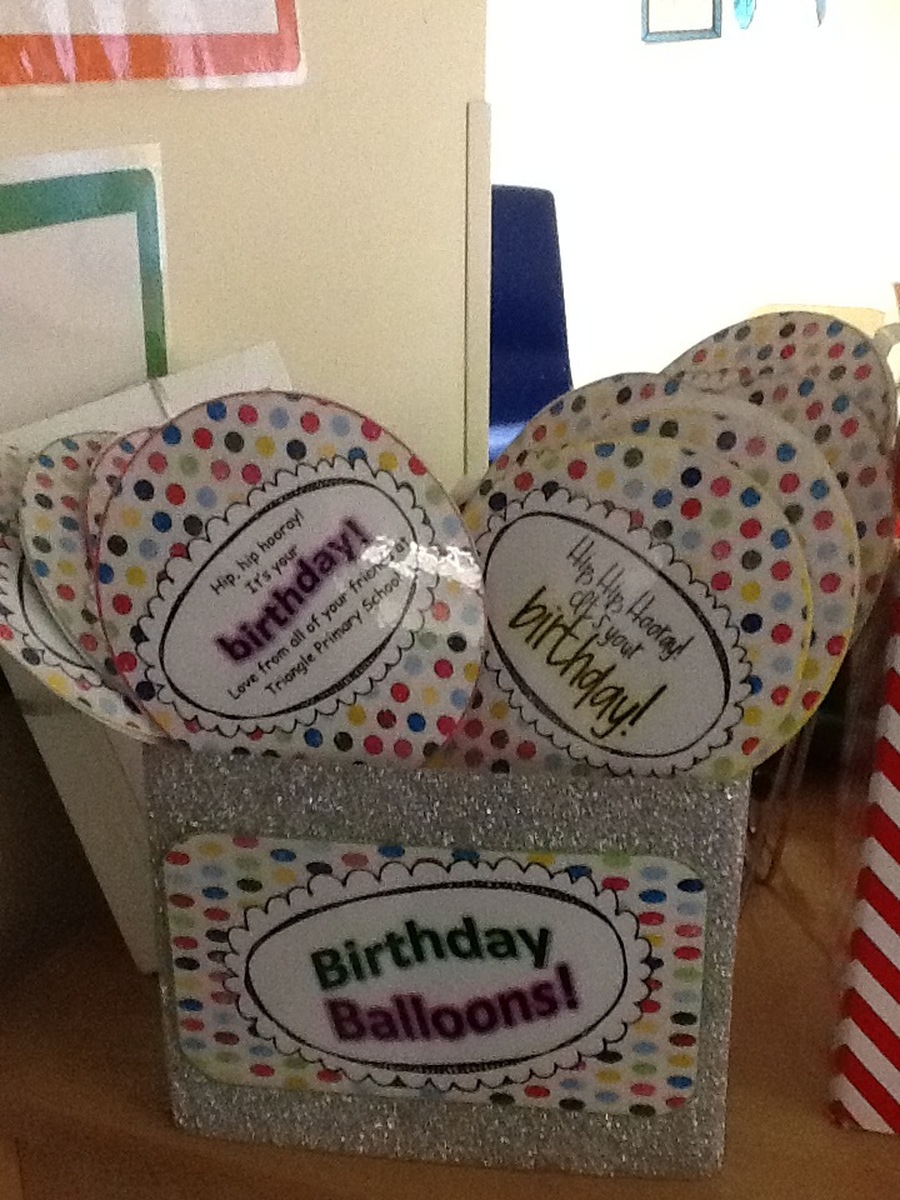 There are different challenges available to us every week, ranging from phonics to maths. Here is our estimation jar. Each week there is something different inside and we have to guess how many things are inside. The child that has the closest guess goes in the goody box.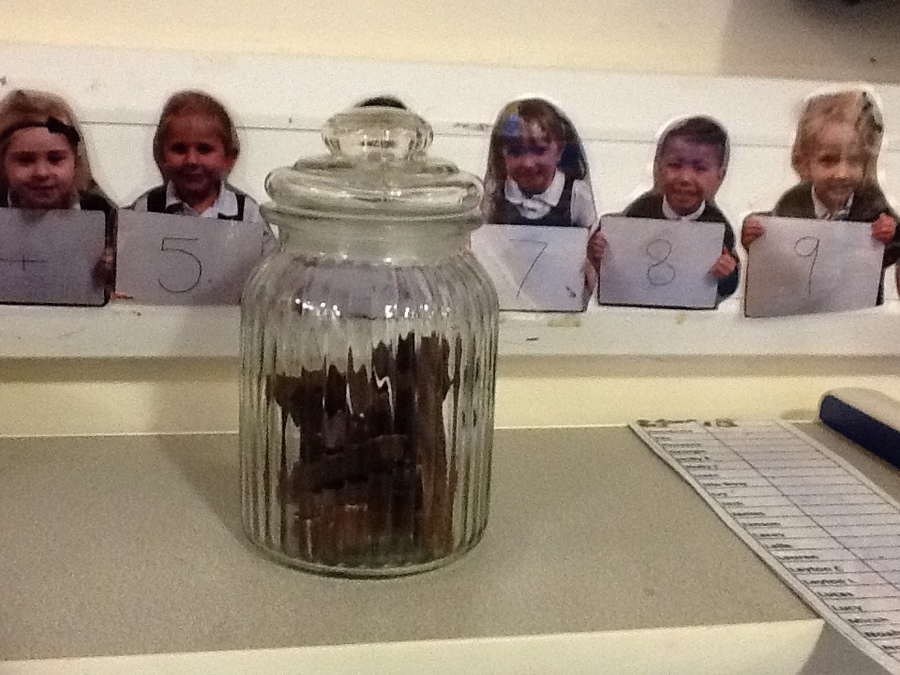 So far we have explored lots of lovely topics, Superheroes, Traditional tales and Around the World. We are currently exploring Hats and reading lots of stories around this topic. .
As part of our Hats topic we went to the Bankfield Museum in Halifax. We looked at hats from the past and the different types of jobs that need a hat as part of their uniform. We were able to try some hats on and made our own for a Mad Hatters Tea party.