International Links
Our Current European Project
We are currently in a project with schools from around Europe based upon the rights of a child. One of the main products of the project is a blog which you can access by clicking HERE
Mrs Crossley and Mandy Bear Visit Sri Lanka
Mrs Crossley has gone to visit the staff and children of Badi ud Din Girls' College in Sri Lanka. If she has time, Mrs Crossley will keep us all up to date with what she has got up to. Enjoy!
Saturday:
Hope Mandy Bear has a good sleep tonight. Must remember the sweeties for the flight. See you in three weeks :-)
Monday:
After a long journey with an unexpected detour. We have arrived in beautiful Kandy. Being met by the beautiful Shamali was the icing on the cake. Off to St Anthony's School this morning. Mandy bear and myself are so excited. Mandy has some new playmates. Dora the Explora from Old earth School & the lovely Ruby from Bolton Brow.
Tuesday:
Looking forward to our visit this morning to Badi Ud Din Girls College. So excited to seeing the children and the many teacher friends I have made.
Feeling Proud!! :)
Tuesday:
Lovely visit to Badi Ud Din Girls College. Our children did us proud!! :))))
Wednesday:
Our visit this morning to Trinity College Kandy was super. The English play performance in the hall was amazing. Many thanks to the wonderful children and staff for all their effort. The new extension to the school since my last visit is super.
Thursday:
Feeling giddy.
Today Tim Helen & myself are going to see the elephants. I'm so looking forward to it. I will be on elephant watch the whole journey.
We are travelling by train, then Lal our super driver will pick us up. I know I will drive everyone crazy saying "are we there yet"
By the way have I mentioned I'm going to see the elephants!! :))))
Friday:
All good things come to an end. Magical moments to share & treasure.
Have a happy Easter holiday everyone.
See you soon X :)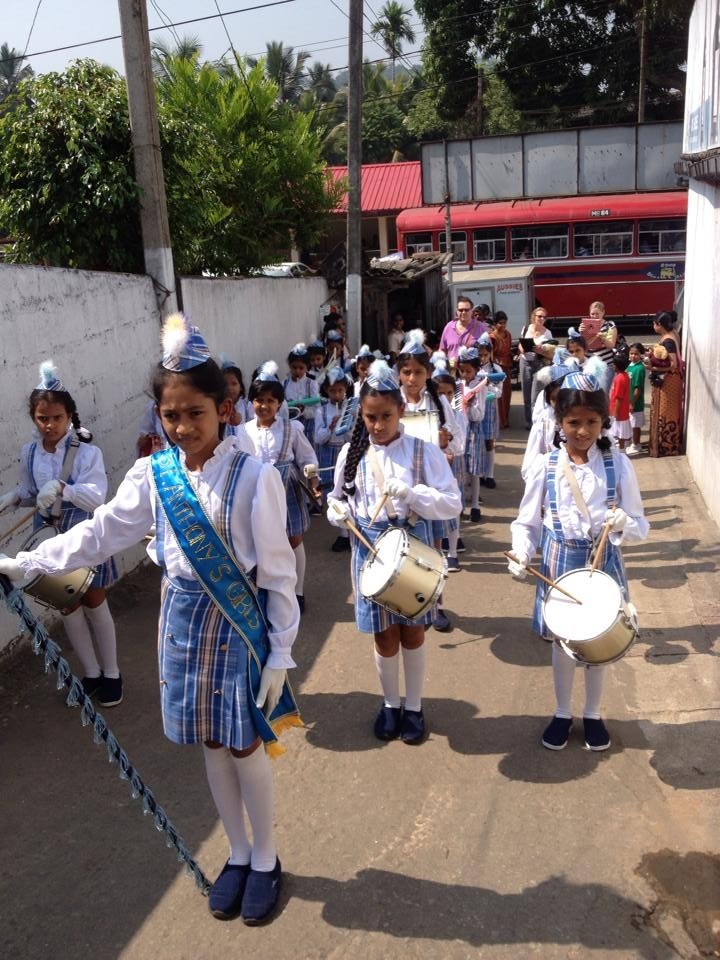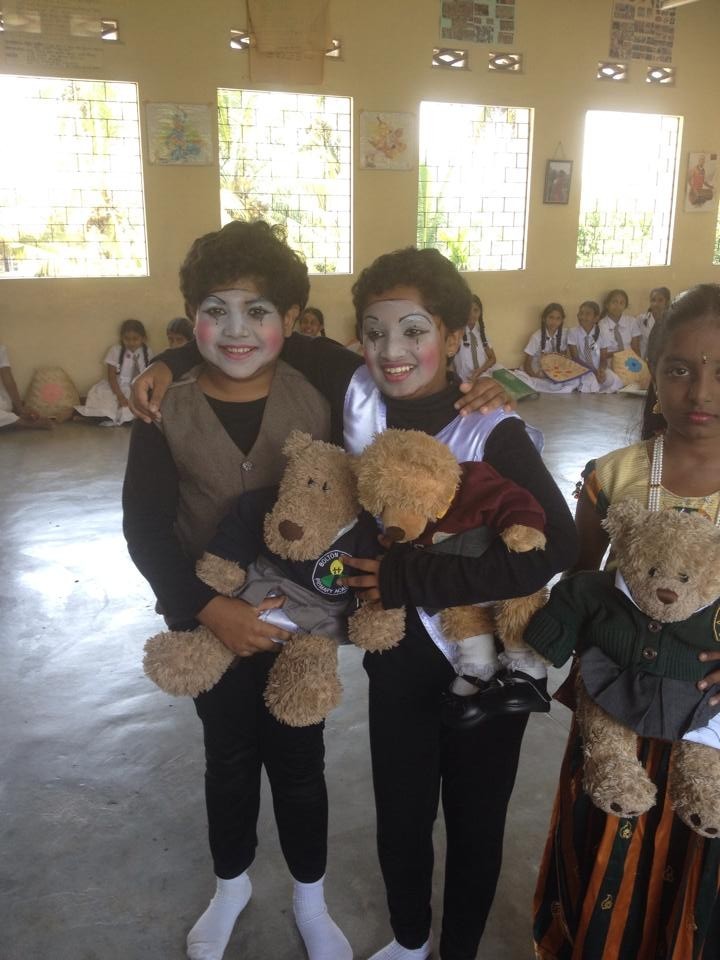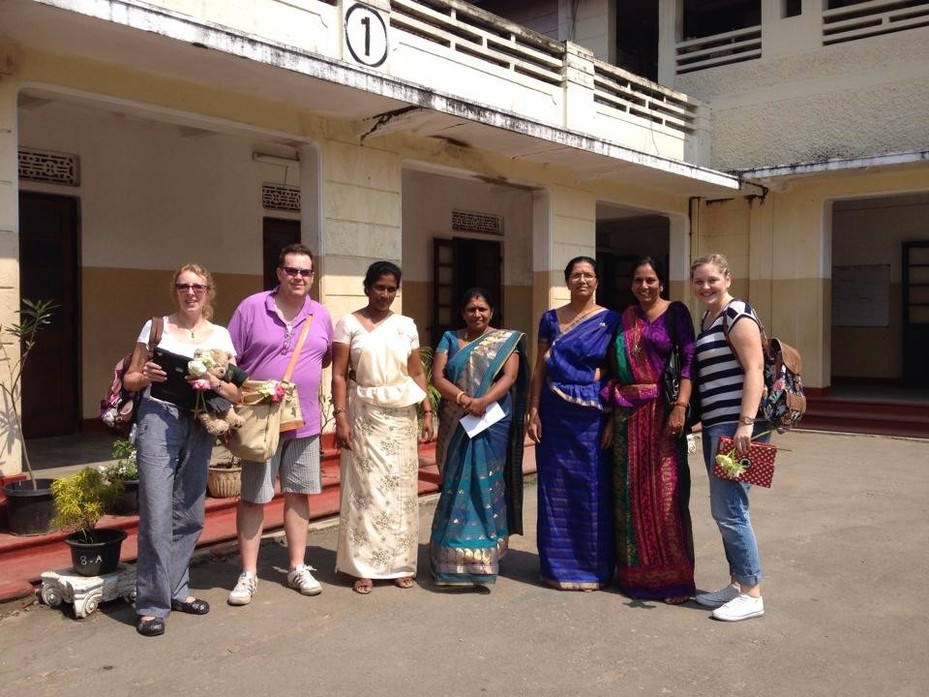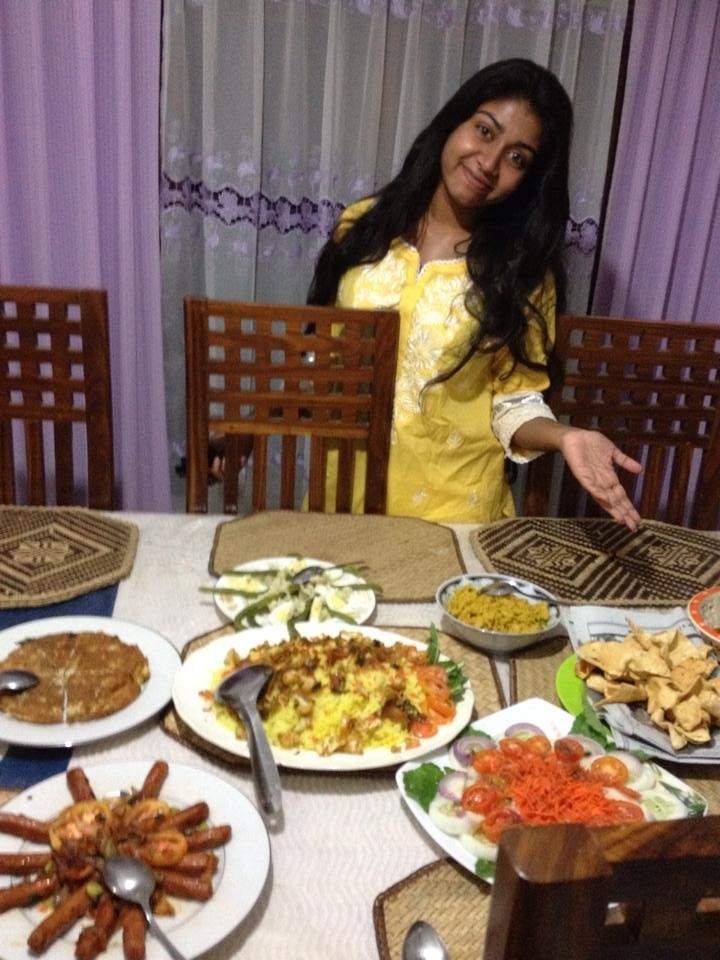 Over recent years, Triangle has developed our links with schools in several other countries. Our work in this area has been recognised by the British Council and we were awarded their 'International School Award' in 2007 and again in 2010!
European Links
We have just completed our latest European Links Project. This project lasted for two years and the theme was 'Knowing me, Knowing you'. The schools involved in this were:Christian Morgenstern Schule,Detmold, Germany; St Paul's National School, Limerick, Ireland and Bolton Brow, Sowerby Bridge, England! Unfortunatly some of the other schools that have been involved in previous projects and a couple of new hopeful countries have not been granted permission to be involved, however we do hope that we are able to maintain links with our friends from around the world.
Through this project we hoped to identify and develop the children's perceptions of foriegn countries, people and cultures. They produced newsletters, videos, cards and MP3 recordings of songs to share with our friends and also received similar items from our partner schools. This work helped foster stronger links, improved their knowledge and understanding of the world and built upon their ICT, Art and Literacy skills through meaningful communication.
The project also enabled staff to visit partner schools, enhancing their professional development opportunities through observing lessons, learning about systems and policies in other schools and being given the opportunity to teach lessons and activities in another setting. In addition, we set up video links to enable staff and children to communicate during these periods.
Please click on the links below to visit our partner school's websites.
| | |
| --- | --- |
| | Bolton Brow Primary Academy has been involved in all of our European projects so far. They are situated just down the road at the other end of Sowerby Bridge. |
| Christian Morgenstern Schule has also been a school who has been with us from the beginning of our links. It is a school for children with Special Educational Needs in Detmold. | |
| | St. Paul's National School is a large primary school near Limerick. They are another school who have been involved in all our projects to date. |
Our history in Europe
We already have established links with schools throughout Europe. For several years we have worked on projects called 'Happy Ever After' and 'Healthy Ever After' with schools from England (Bolton Brow), Germany, Spain, Ireland, Slovenia, the Czech Republic and Poland. It has been a great way to provide proffessional development opportunities for our staff as well as engage our children in worthwhile projects.
First Europe, Then the World! Our Partner School in Sri Lanka
We have also linked with our partner school in Sri lanka for several years. Our partner school is Badi ud Din Girls' College, an all girls Muslim school in the city of Kandy. This link enabled us to work on joint projects and exchange work. It also allowed teachers from Badi-ud Din to visit us and for our staff to go to Sri Lanka. Their most recent visit here was in October 2014, where Fahira gave a whole school presentation on pollution and the environment and class presentations on Sri Lanka and its wildluife. Fahira also gave a cookery demonstration and spent time in each class allowing children to discover more about life in Kandy.
You can find flags like the ones used on this page by visiting www.3dflags.com